Systemische Business-Beratung
Systemic Coaching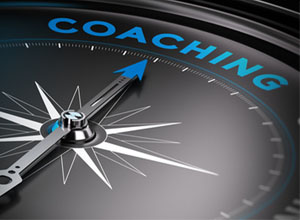 Systemic Coaching
"The people who get on in this world are the people who get up and look for the circumstances they want and if they can't find them, make them." (Georg.B.Shaw)
Are you looking for alternative perspectives and courses of action for seemingly irresolvable Problems?
Have you come to a juncture in your life or carrier where fundamental changes are needed?
Are you caught in an ongoing debilitating conflict?
Are you interested in acquiring a systemic understanding of dysfunctional group dynamics in your team and developing constructive solutions?
Are you facing structural changes in your organization that pose a challenge to your team in terms of performance and team development?
SignumBerlin offers systemic coaching for
Individuals (e.g. carrier coaching, professional reorientation, improving existing skills and using potential, conflict coaching, improving self-motivational skills, "Burnout"- prevention)
Leaders (e.g. reflecting individual leadership personality and behavioral patterns, professional feedback, dealing with seemingly incompatible expectations, professional support in strategic decision-making processes and professional choices, dealing with power games and micro-politics, conflict management, self-management as a key to leadership success)
Teams (e.g.  evaluation use of team potential and effective use, distribution of tasks and responsibilities, feedback and praise culture, conflict management, team development, establishing functional work relationships, dealing with power games and micro-politics)
Systemic Coaching is a scientific, performance, solution and goal oriented consulting practice. In a protected environment characterized by confidentiality and mutual respect our coaches and clients work together on defining new courses of action and developing personal skills. Coaching serves to promote the personal and professional development of the client and thereby his ability to achieve his goals.
The topics and focus of our work are based on the priorities and interests of our clients. In addition to the analysis of the individual resources and potential of the client, we use systemic diagnoses and intervention methods. The analyses of the relevant organizational and social environment provides an in-depth understanding of external influences.
We understand functioning as professional sparring-partners during the transformation processes in regular coaching sessions as an essential quality criteria, including periodic reassessments of the goals as well as the effectiveness of the process.
Duration:
In an initial introductory meeting you explain the issues you would like to deal with what you hope to achieve with the coaching sessions. Our coach explains how we work and tells you about himself, his personal background and qualifications. We consider trust and mutual sympathy as essential to a good collaboration between coach and client. Coach and coachee determine together the frequency and number of sessions needed to address the issue at hand adequately. At times 3-5 sessions are enough to develop the groundwork the client needs. It is, however, not unusual for clients to prefer more continuous sessions during important phases in their personal or professional lives.
Qualifications:
SignumBerlin coaches all have an academic background with a university degree, up to ten years of professional experience and additional qualifications in their specialized consultancy fields. A certified coaching training is a matter of course.