Systemische Business-Beratung
Presentation Techniques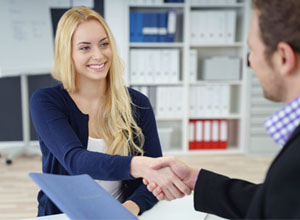 Presentation Techniques
Participants:
The training is designed for professionals or all age groups and vocations interested in improving their presentation skills.
Schedule:  2 Tage
Content:
We train you in formulating clear cut take home messages without losing substance. You learn to design your presentation with the interests and concerns of your audience in mind. You practice using examples and illustrations, semantics and other narrative elements as rhetorical tools to facilitate a better understanding of and enhance interest in your talk. You learn to use key communication techniques for dealing with criticism, initiating and steering group discussions. We train you in the deliberate use of body-language, intonation and stage presence. Participants are given the opportunity to try out reliable techniques for dealing with stress and stage fright.
Structure & Design
Narrative elements
Formulating take home messages
Body language, intonation, stage presence
Communication techniques for dealing with criticism
Communication techniques for dealing with criticism
Stress management and dealing with stage fright
Methods:
Our trainings are praxis-oriented. We combing practical exercises, with feedback sessions ans conceptual input. Using interactive tools such stage-coaching techniques, group and individual trainer-feedback participants learn to use both their individual strengths to their full potential and effectively address their weaknesses using presentation techniques. We place great value on not only schooling you in presentation techniques but providing you with an in-depth understanding of the underlying communication principles. Our aim is to give you a solid foundation for continually improving your presentation and communication skills throughout your professional carrier.
Trainers:
Our presentation trainers all have a professional specialization in fields such as communication psychology and theory, journalism and dramaturgy. In addition to years of professional experience our trainers are certified coaches and experienced trainers. For our presentation training, we also work with professional chansons singers, theater coaches and improvisation artists.